An insider's guide to the best events and things to do during September in the Lake District.
For most people, the arrival of September brings with it a sigh of relief. It's the month that children go back to school. There's less traffic jams on the roads. The magical season of autumn is nearing. And did you know that September is the only month with the same number of letters in its name as the number of the month? Now, that's a calming fact if we've ever heard one.  
But for The Trout staff, the harvest month brings with it a lot of excitement.
Some fantastic events are scheduled at the hotel and surrounding areas, making September in the Lake District anything but a quiet affair. The most talked about event of all is Taste Cumbria. This lovely food festival in Cockermouth has seen incredible success over the past few years and has now evolved to be the king of all northern food festivals. It's all about real food, real farmers, real chefs and real ales.  
So how about making the most of the end of the summertime, with a glass of prosecco or Lakes Distiller Gin in one hand and a locally farmed gourmet burger in the other?
Read on to find out more about the unique and exclusive events that will be held at The Trout Hotel and the local area during September in the Lake District.

What's On?
The Loweswater Show | 1st September
Scenic Lake District surroundings, a beer tent, arts & crafts, Cumberland Wrestling, pony classes, fell races, children's games and plenty of livestock displays. Sounds like a recipe for a good day out for visitors young and old, don't you think?
The Loweswater Show is a more traditional style Agricultural Show with the emphasis on livestock. However, the plentiful attractions make sure that everyone feels welcome. This year actually sees Loweswater's 144th annual show!
Free parking can be found next to the show field and ticket prices are: Adults £7, Senior Citizens £5, Under 13's Free.

Live Music Night with John Penn | 29th September
Come on down to the laid back Terrace Bistro & Bar to enjoy a wonderful night of live music in Cockermouth featuring the talents of local singer, John Penn.
While you dine or sip on a refreshing cocktail, John will be here to entertain with a catalogue of well-known songs spanning an array of genres and decades.
Our 'Live Music Night' acoustic sets are sure to include something for everyone and the relaxed atmosphere is just what you need to unwind after a long week and prepare for the one ahead.
The event is held between 7pm – 9pm in the Terrace Bistro & Bar. Reservations are recommended.

Force Crag Mine Open Day, Keswick | 22nd September
Escape the busy streets of the Lake District with a trip back in time.
Head on down to the Coledale Valley, situated just over 5 miles away from Keswick and visit Force Crag Mine to uncover its fascinating past. Described as one of the Lake District's most quirky secrets, hidden away in the depths of the valley, you can only access the mine by foot, bike or National Trust 4×4.
The mine was the last mineral mine to be worked in the Lake District and has since been restored and maintained by National Park volunteers. Back in its day, Force Crag was a powerhouse in the mining of zinc, lead and barytes; running for over 200 years. Mining ceased not so long ago in 1990, leaving behind its intriguing story and impeccable surrounding views for visitors.
Tours run regularly from 10:30 am-3 pm, lasting approximately one hour. Tickets cost £6 and can only be purchased by cash on the day of your tour.

The Lakes Distillery Gin Masterclass | 14th September
With an artistic approach to flavour creation, the Lakes Distillery ensure a unique collection of exceptional spirits. From world class whiskey, vodka and gin, their spirits are founded on the expression of beauty, crafted in the heart of the Lake District, and presented in the embodiment of liquid delight.
Join us at the Trout Hotel for our Lakes Gin Masterclass where you'll have the opportunity to taste five of the award winning Lakes Gin's whilst learning about the how these delicious beverages are distilled and the ingredients that go into them.
Kicking off at 12pm-2pm, make sure to reserve your space to avoid disappointment.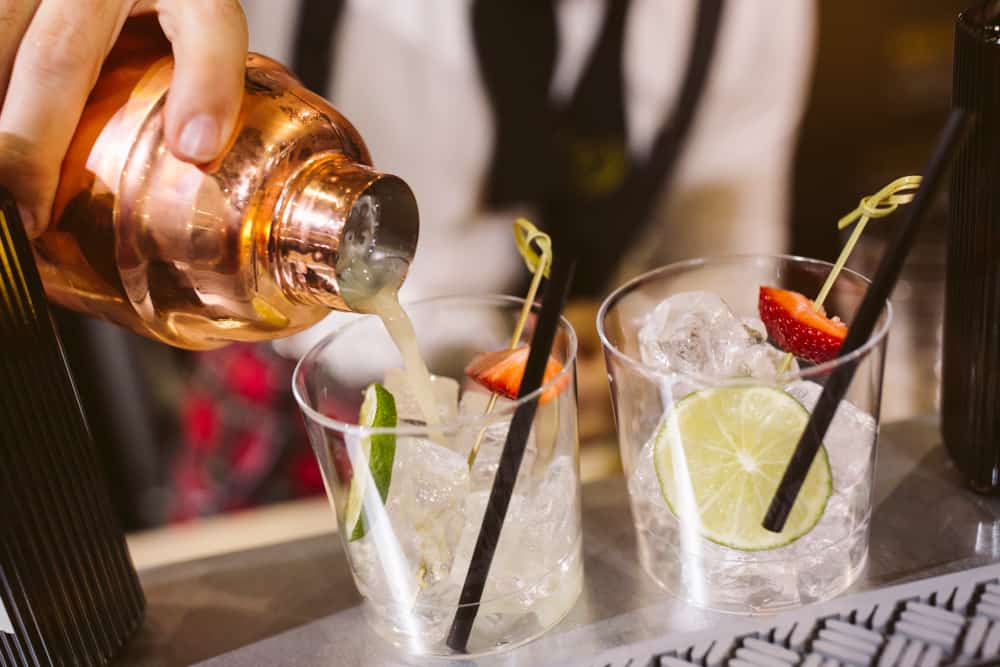 Taste Cumbria, Cockermouth | 27th-29th September
Taste Cumbria returns once more to Cockermouth – the town where it all began!
Now the county's biggest and best food festival, The Trout Hotel is excited to welcome Taste Cumbria back for its tenth year of mouthwatering success. On show will be the best of the Cumbrian Larder with 80 foodie stalls, chef demonstrations, children's entertainment, a secret gin garden, along with a pop-up restaurant in a yet-to-be-revealed venue, with Ben Wilkinson, head chef at Cottage in the Wood. Just 20 guests will be able to dine with him across the weekend.
The foodie festival continues to grow and attract more and more visitors as the years go on, making it an unmissable attraction for anyone local or visiting the area! New for 2019 will be 'makers market' located in Market Place to give smaller artisan businesses a place to showcase their talents. If that isn't enough, don't worry as Market Place will also be hosting a street party so that you can eat, drink and even boogie into the night on Friday and Saturday.

Despite being a food festival, the event also hosts a brilliantly hilarious comedy night that you can experience on the Friday night. But as event is a one-night only affair, tickets are limited, so grab yours while stocks last.
Especially for this occasion, The Trout Hotel will be hosting a 'Fizz and Gin Bar' along with three Gin masterclasses held by The Lakes Distillery throughout Saturday 28th. Sip on a glass of bubbles or a fruity gin whilst you sway to the live music on in the Courtyard. And if that isn't enough, tickle those taste buds with a BBQ cooked by our very own chefs. So come on down for a weekend full of all things food, drink and fun. 
Fell of the Month
Sale Fell | 359m
As September brings with it a certain calmness, the fell that takes center stage this month is a not as high as some that we've mentioned in our previous blogs. Compared to the towering Skiddaw or majestic Haystacks, Sale Fell is the modest little sister. It is the most northern of the North Western Wainwrights and even though it only reaches 359m, it is still a good walk – and a beautiful one at that.  
Situated at the north western side of Bassenthwaite Lake, this grassy fell does have quite a commanding presence along the valley to Cockermouth. It can be seen clearly from the A66 road and can either be walked in a short burst or twinned with its neighbour Ling Fell to extend the hike.
There is a small parking area at Brumston Bridge, which is between the two fells. Another option would be the few parking spaces between the hamlet of Routenbeck and the church nearing the top of the rise at the end of the footpath on to the fell.
For more details on the route click here.

© Copyright Bob Jenkins and licensed for reuse under this Creative Commons Licence.
Things to remember during September in the Lake District
If you're not quite ready to say farewell to summer yet, a mini break during September in the Lake District could be the perfect way to relax after a busy season. The warm August weather does tend to linger on into September which means nice walking weather and less tourists – bonus!
Please remember that our overview of a walk up Sale Fell is very general and some further planning could be required if your are intending on walking the fell.

Cockermouth is easy to reach by public transport. If visiting from outside the area, the easiest way to get here during September in the Lake District via a train to Penrith followed by a bus to Cockermouth town centre.

Even though we do tend to get a good amount of rain in the Lake District (it's what makes the area so lush and green remember!), September is a month that sees one of the lowest rainfalls of the year. When the sun does come out to play it can be very hot, so remember to wear plenty of sunscreen and carry enough water if you are walking Sale Fell. It get's 1C cooler for every 100m of ascent if the sky is clear. This figure changes to around 150m if there are clouds in the sky.
We hope that something has caught your eye among our suggestions of what to do this September in the Lake District. If you haven't yet booked your end of summer break, you can search our full range of accommodation choices – from riverside suites to family rooms – here.