25 reasons why a visit to a Lake District hotel might not be a good idea.

The verdict is in.
After thorough research, we've come to the conclusion that the Lake District isn't all it's cracked up to be. It's been described as one of the best holiday destinations in the UK. But why would anyone want to explore a national park that's full of wonderful views,  and historic connections? 
The Lakes was even granted UNESCO World Heritage status in July 2017. Steady on, UNESCO! The Lake District is really no more than a bunch of big puddles, endless valleys and a scattering of pubs and hotels. Too much of a good thing 'n all that.  
If you still don't believe us, here is a list of 25 reasons why you should think again before visiting a Lake District hotel.
1. The landscape is so repetitive.

The place is full to bursting with mountains and trees. And it doesn't end there. There's usually a massive lake nestled at their feet, so you have to look at them all twice.
2. Your FitBit won't be able to cope.

Yes, it's fabulous once you reach the high fells, but YOU HAVE TO WALK UP THERE. This means that you're likely to surpass your daily step target in the Lake District. Now, why would anyone want to go beyond their goal of 10,000 steps?
3. The Lake District weather is awful
.

What should one do if they forget their raincoat? We have NO idea.
4. Rain, rain and more rain
.

You might as well run indoors if there's a hint of cloud in the sky.
5. Good luck finding things to do in the Lake District.
There's not much else to do in the Lakes except for going for a walk and breathing a load of fresh air. Oh, the activities listed above could be a possibility, but they're pretty dull if you ask us.
6. And if you do find something, it will be really weird.

Forests and mountains do not go together. In fact there's only one place in the whole of Britain where they meet: Whinlatter. And they do some bizarre activity called segwaying there. Very strange.
7. It has some famous fans.

Looking for somewhere off the beaten track? You will certainly find that in the Lake District. But it might be rather off-putting to hear that a laddo named Bing Crosby also loved it here, staying at a Lake District hotel in Cockermouth a few times.
8. Fast food isn't a forte.

There aren't enough McDonald's around so we have to settle for home made, old fashioned snacks like these instead.
9. The only wildlife around is sheep.

10. Those little black and white critters are everywhere.

11. There's just no getting away from them.

12. TOLD YOU.

Even though the native Herdwick sheep are kinda cute.
13. Beware if you're planning a road trip to a Lake District hotel.
If you're travelling by car, be warned. You'll be driving through lush valleys and beautiful passes, getting pretty distracted by your surroundings. A rather dangerous recipe for a road trip if you ask us.
14. Romantic? Pffts, not really.

Pretty lakeside views and peaceful walks could be considered romantic by some. But don't worry, we're not fooled by that ridiculous concept.
15. Distilleries and breweries are rife.

England's premier distillery and creator of Lakes Gin decided to set up shop near Bassenthwaite Lake in 2014. Jennings Brewery in Cockermouth has also dominated the brewing scene since 1828. There's probably a little alcohol in the Lake District air by now.
16. Best gingerbread in the world?

Sarah Nelson and her delightfully dressed assistants have made out that their gingerbread is the best gingerbread in the world since 1886. We have one problem with this. It's not proper gingerbread. Isn't the whole point of gingerbread to knock your fillings out? This one is as soft as a ginger cloud.
17. Stuck in the past.

You might have heard of legends like William Wordsworth, Beatrix Potter, Fletcher Christian and John Dalton. They once lived or spent time in places like Cockermouth and Grasmere. But that was a hundred years ago. The Lake District isn't the place to go celeb hunting anymore.
18. Things aren't always as they seem.

Did you know that Bassenthwaite Lake is the only true lake in the Lake District? That's right, the others are just fakes! The Lake District is basically one big lie. Head to Bassenthwaite for a true Lake District experience.
19. The Lake District weather can't be controlled.

Sometimes a strange thing called a temperature inversion forms mist on the surface of the lakes. Great. Just great! You've come all the way to the Lake District and you can't even see the lakes.
20. Too many flowers.

When you're looking for things to do in the Lake District, remembers that it's impossible to go for a woodland walk without feeling thoroughly depressed about all the flowers you've just squished. 
21. Eyesores all round.

Spring sees the forests and lower fells covered in brightly coloured bluebells – which quite frankly do not blend in with the local landscape at all. We don't know how they got planning permission.
22. Intimidating gangs.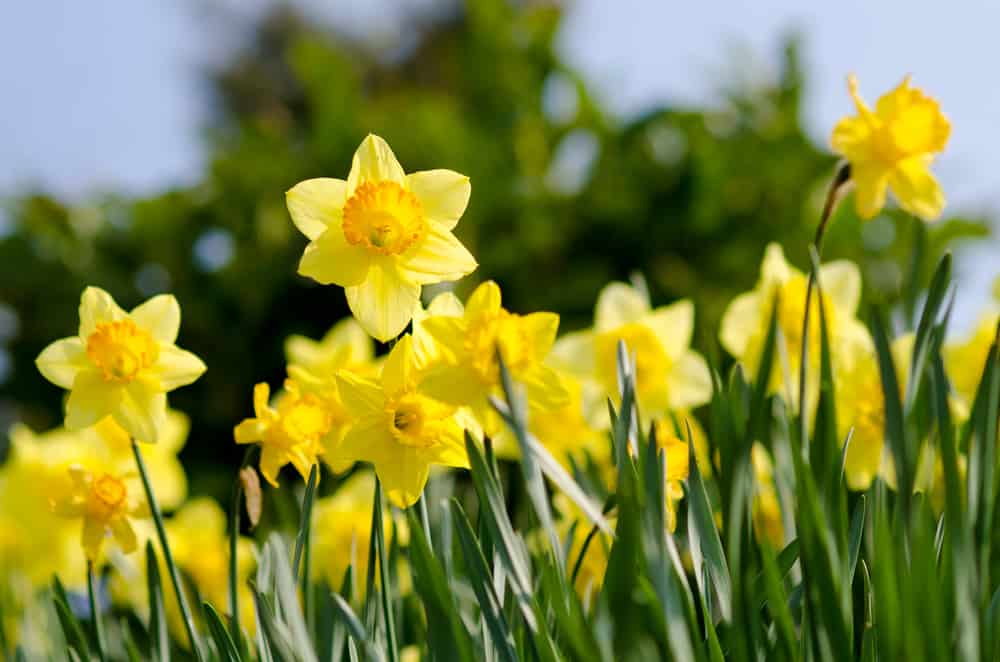 Have you heard about Wordsworth and his host of golden daffodils? Well, we feel that 'an intimidating gang of daffodils' would have been a more apt description. Over 7,000 sprout up all over Cockermouth during spring and walking around the GEM Town will make you feel like you're being followed. There's even a Daffodil Day on April 1st. You'll find us indoors on that day.
23. You'll struggle to get a clear view.

Derwentwater is a prime example of how there's never a clear view to be had in the Lake District. No matter what angle you try, some sort of tree or a floating island will always be in your way. You'd have thought the council would have sorted that.
24. Definitely not the place to take selfies.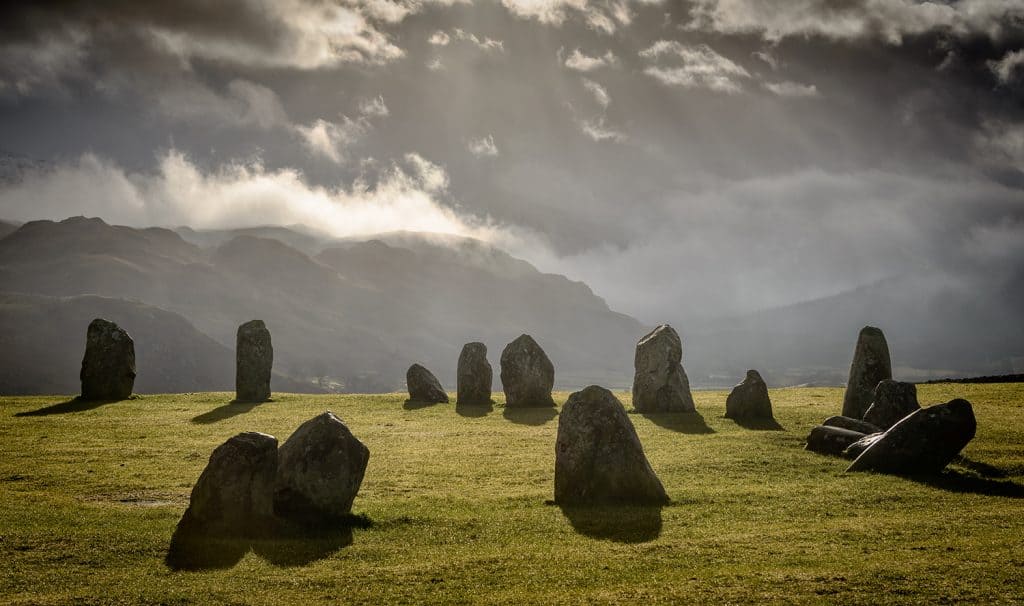 After spending half an hour getting the correct lighting for a selfie, you'll probably get photobombed by a stone or something. No Instagram filter can sort that. 
25. Seriously, don't bother. You'll only be disappointed.

Overall, the Lake District is just so overrated and crowded. There's nothing new to discover here. It's all been done before. We don't think that you should visit a Lake District hotel at all. Maybe go to the cinema or something instead?
For more information on things to do in the Lake District, don't hesitate to contact The Trout Hotel. To see more of, or purchase John Gravett's photos, please visit his website.