This summer, The Trout Hotel held its first ever Lake District photo competition with the aim of showcasing and celebrating the local landscape. Social media followers were asked to send in their best shots of 'spring and summer' in the Lakes.  
Highlights from the collection, which can be seen below, include stunning sunsets, serene waterfalls and breathtaking lake views – all taken within the Trout Hotel's square mile.
The winning photo was chosen by the public and was taken by Harry Baker from Workington. He captured a magical moment in Rydal Cave, near Rydal Water, where a blue sky and greenery is reflected in the perfectly still water within the cave.  
Every Lake District photo competition winner will receive a £50 vouchers to spend however they like at The Trout Hotel. Keep an eye out for our next Lake District photo competition in the Autumn!
The Gallery

Photographer: Stephen Smallwood. This is a shot of a path leading down to the main shipping channel in the Solway Firth, affectionately known as 'Tommy Legs'.

Photographer: Tricia Deacon. A stunning shot that captures the serenity of Derwentwater perfectly – taken from Catbells.

Photographer: Rob Griffiths. The carpets of bluebells at Rannerdale are a lovely attraction each spring. Rob has captured the flower's detail in the foreground and the patchwork of colour in the background – all complimented beautifully by the blue sky and greenery.

Photographer: Linda Stephenson-Winder. The sense of movement and adventure in this photograph is exciting – what does the day hold in store for the boat trippers?

Photographer Alan Straughton said about this photo: "Just one of the many Baamy army of the wonderful Wasdale".

Photographer: Craig Wallace. Seeing a rainbow is a special thing in itself but having your camera near by and managing to capture the scene is even more special.

Photographer: Ricky Lee Johnstone. This is a scene from Ennerdale Valley with dramatic skies closing in – an example of how even in spring and summer, the weather can change in the blink of an eye.

Photographer: Stephen Smallwood. This magical waterfall is Stockghyll near Ambleside is a place where fairies wouldn't go amiss!

Photographer: Peter Skillen. Have you ever felt on top of the world? Peter's photo of a sunrise over Derwentwater certainly conveys that feeling.

Photographer: Tricia Deacon. The start of spring can bring some forsty mornings, just like the one captured from Keswick here.

Photographer: Chelsea Clarkson. This little vole was pictured in Chelsea's garden in Haverthwaite looking content albeit a little hungry.

Photographer: Isabel Ruby Hadley. There's something about a springtime sunset that has that special feel.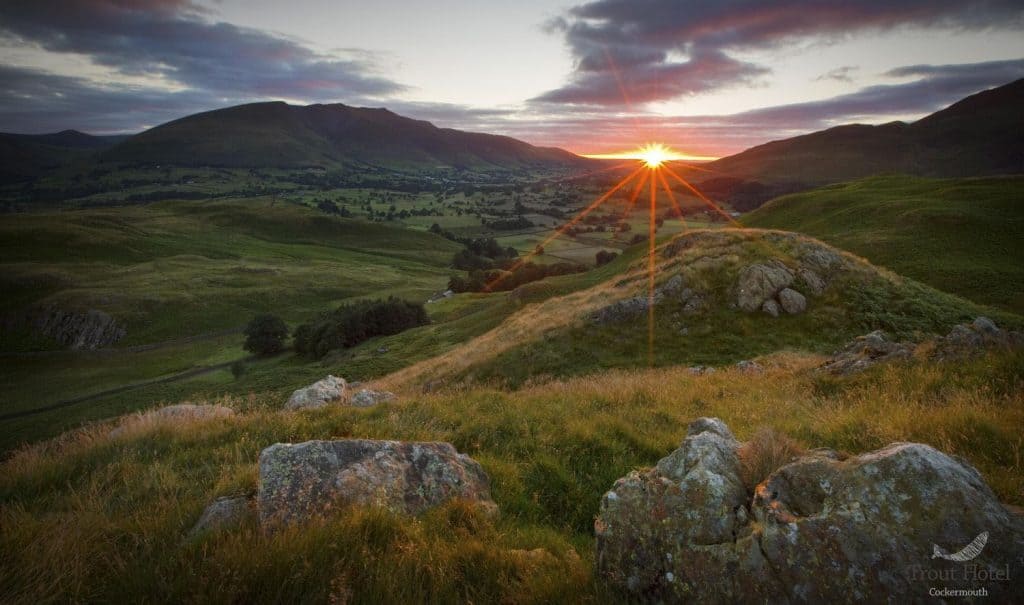 Photographer: Peter Skillen. The sun's rays blanketing St. John's in the Vale for the first time one summer's morning. Absolutely stunning.